Description
There are four things taking place during every moment of your life: moving, sensing, thinking and feeling (emotions). The embodied experience of emotions remains mysterious within many somatic disciplines — but our emotions are in our bodies. They can't be anywhere else.
This workshop offers concrete somatic strategies for developing an awareness and understanding of the physical patterns created by our emotions.
Using insight from the Feldenkrais Method®, The Emotional Body® approach, and from Lavinia Plonka's 30 years of research in the field, you will be guided to untangle habitual emotional patterns and learn effective strategies for regulating emotions.
Using movement, discussion, writing, lecture and video, you will:
Learn what the Feldenkrais Method® and The Emotional Body® can tell us about our embodied expressions of emotional experience
Discover how those physical patterns and impressions can be untangled and reshaped, to promote a healthier body and a more intentional approach to managing emotions
Learn actionable techniques to regulate emotions through understanding breath, facial expression and posture
You will take home new skills in recognizing patterns, as well as tools for self-regulation. Crucially, you will understand the chemistry of emotion.
The Art of Living Retreat Center is a beautiful getaway in the Blue Ridge Mountains of NC.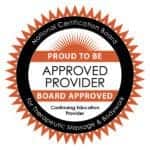 CE Credits available for Massage Therapists, NCBTMB.
This program is open to all, but may be of particular interest to bodyworkers, pyschotherapists and actors. You may be asked to speak directly with Lavinia prior to the workshop to ensure she is aware of any relevant physical emotional issues.